Roach-eating contest winner choked to death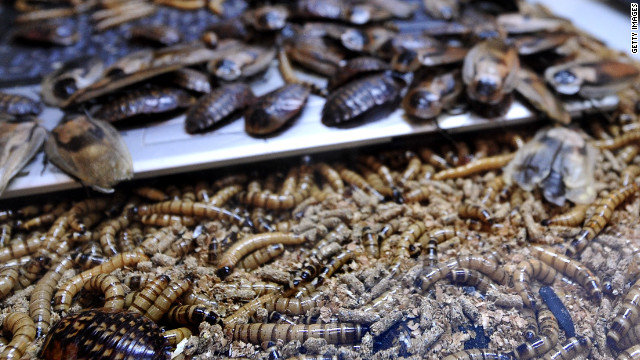 A 32-year-old man who died after downing dozens of roaches and
worms last month to win a python at a Florida reptile
store choked to death, medical officials said Monday.
Edward Archbold died "as a result of asphyxia due to choking
and aspiration of gastric contents," said the Broward County
Medical Examiner's Office. It said his airway was obstructed
by bug body parts, and ruled his death was an accident.
Archbold was among 20 to 30 contestants participating in the
"Midnight Madness" event at Ben Siegel Reptiles in Deerfield
Beach.
The participant who consumed the most insects and worms would
take home an $850 python.
Archbold swallowed roach after roach, worm after worm. While
the store didn't say exactly how many Archbold consumed, the
owner told CNN affiliate WPLG that he was "the life of the
party."
Soon after the contest was over, Archbold fell ill and began
to vomit, the Broward County Sheriff's Office said.
A friend called for medical help. Then, Archbold himself
dialed 911, the store said in a Facebook post.
Eventually, he fell to the ground outside the store, the
sheriff's office said. An ambulance took him to North Broward
Medical Center, where he was pronounced dead.
No other contestant fell ill, the sheriff's office said.
Link to original article: Roach-eating contest winner choked to death – CNN.com.